We had a fantabulous time.
Aruba, albeit fun and very relaxing, isn't an overly photogenic island.
The sea is, of course, the Caribbean - turquoise, clear, calm, and very shallow on the leeward side of the island. But...you've seen one picture of the water itself and, well, you've seen it. The impact of actually experiencing it is much headier.
The island is arid, and its vegetation consists primarily of cactus and divi divi trees. Here are a few shots.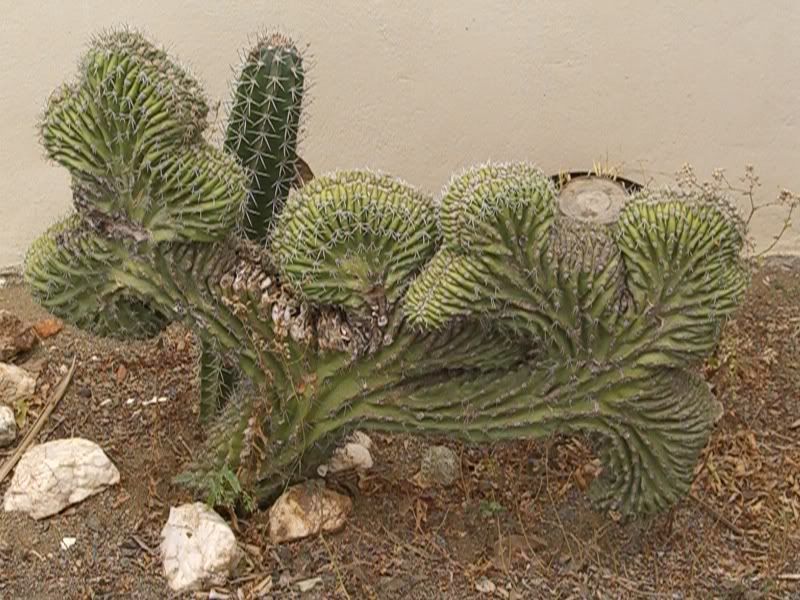 It was windy. Bloody windy. Permanent trade winds. But not unpleasant windy. The island is hot and relatively dry, so it helped to cool us down.
Snorkeling was great at Boca Catalina (pink, yellow, and blue shades of many different types of coral, sponges and anemone, as well as parrot fish, squid, sea urchins, sargeant fish, and many unidentifiable little swimmers in shades of blue and green).
After Boca Catalina, we got to check out the
Antilla
- a wrecked German WWII freighter. It was covered in coral and surrounded by schools of thousands of tiny fish. The ship itself was large and awesome - we'd have loved to be real divers and go exploring. Next time!
The food was wonderful. The Caribbean is pricy, but this wasn't quite as bad as I expected. The spousal unit especially recommends
Cuba's Cookin'
. They made the meanest mojito I've tasted anywhere, and my lobster enchilada was delightful, as was the spousal unit's
plato mixto
.
I got a wicked tan. And the spousal unit didn't burn.
The Marriott was crowded, but gorgeous. Rooms were huge, and the pool and beach were the best you could ask for. I highly recommend ordering the Razz-berry Mudslide at the swim-up bar.
Here's a cool beer bottle chandelier we found at Moomba, the beach bar frequented by locals that became our haunt.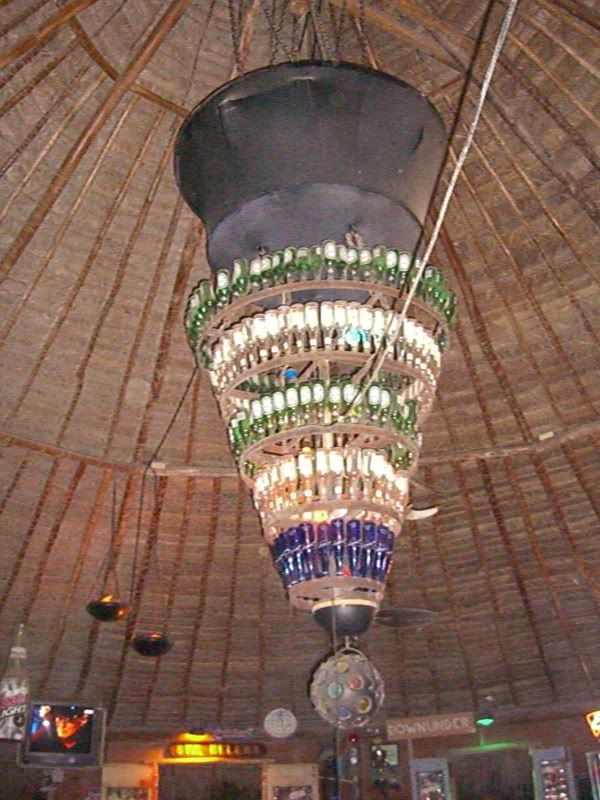 We also took a jeep and explored the north side of the island, which is too rough for swimming. We didn't expect to encounter these myriads of cairns, whose purpose Google has yet to unearth. Here's some shots of cairns, the rough sea, and the only wildlife we encountered on the excursion.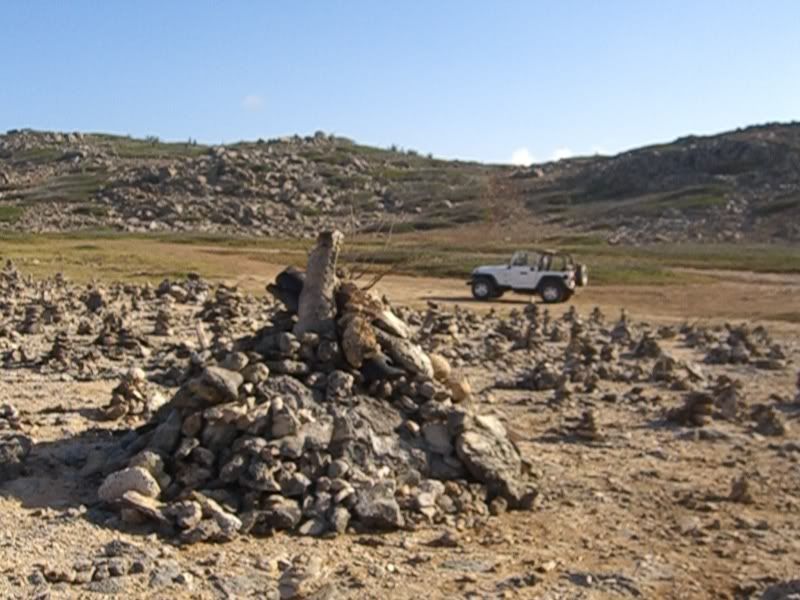 Oh, and they have casinos! The only gambling we did was at a poker tournament where I made it to the final table but, alas, didn't finish in the money.
Good times!