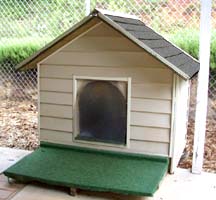 This morning, I commited what may be considered a cardinal sin for someone who is married to a gadget geek. I washed the spousal unit's cell phone.
This is not your run-of-the-mill phone, mind you. It's a smart phone. It's the one phone he could find out there with some PDA functionality in a flip style. It's interface is Windows. The spousal unit can easily check his gmail on it. Well, perhaps I should make that a past tense
could
check his gmail on it.
Here's a pic of the beauty. The spousal unit dubbed it
The Batphone
and even downloaded the old
Batman
show theme song for his ringtone.
It's drying in a window as I type. Please pray for my safe return to the human house, my blogosphere buddies. This puppy will cost a mint to replace if I can't manage to revive it.
UPDATE
: It lives! The spousal unit put the battery back in and charged up this morning. No harm, no foul. Phew!!!