Since I've been homebound and thus unable to justify my crazy shoe-shopping habit of late, I haven't been posting about sweet
zapatos
. However, my work trip this week meant that I had a good excuse to wrassle up a new pair. This combined with Zappos new free overnight shipping option sent me to heaven.
These are what I picked out. I wore them to the office today, and though they do need just a touch of breaking in, they are mostly comfy and they look divine.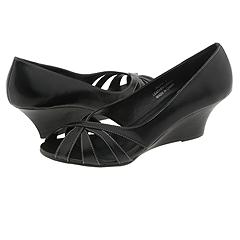 Thanks to
Cat
and
Barb
for reminding me that I've been so remiss in the shoe blogging arena.